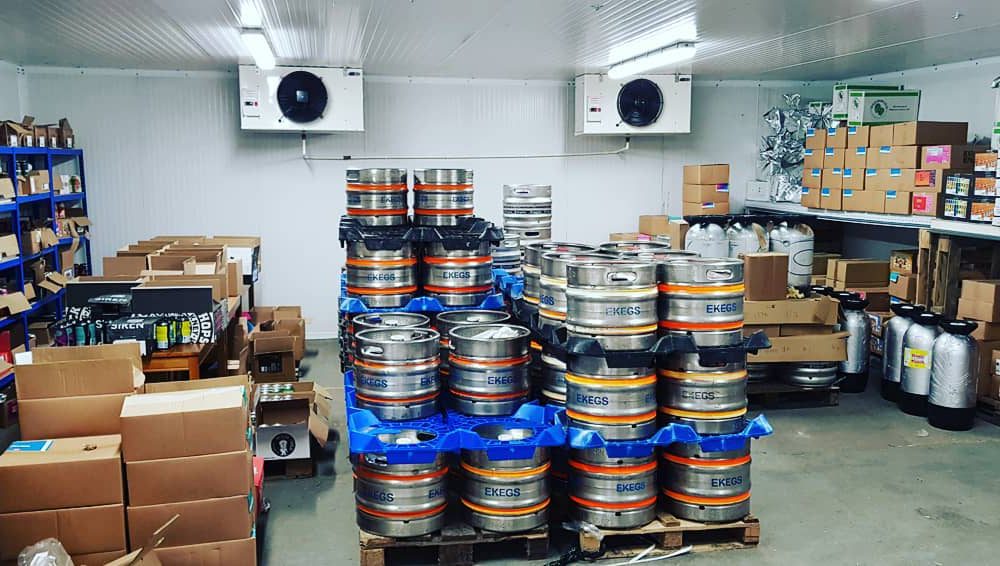 Beer Metropolis is a wholesale beer supplier that sources the best breweries from the UK and distributes their beers across the East Midlands and Birmingham, Liverpool and Huddersfield. We have an integrated supply chain, our margins are lower than mainstream distributors and we offer a more personal customer service.
Working closely with many of our beer suppliers, they trust us to be their preferred distributor of an often limited beer supply.
DELIVERY SCHEDULE:
Monday: Leicestershire & Surrounds, Nottinghamshire
Tuesday: Leicestershire & Surrounds, Nottinghamshire & Derby.- Peterborough twice monthly
Wednesday: North Derbyshire, Chesterfield, Sheffield
Thursday: Staffordshire, Stockport M6 Corridor, Birmingham
Friday: Derby, Nottinghamshire, Leamington Spa, Coventry, Leicester, Hinckley, South Derbyshire
We supply the East Midlands and beyond with cask, keg and bottles from fantastic breweries such as:
For more information, contact our team:
orders@beermetropolis.com – For all Order Enquiries.
contact@beermetropolis.com – Enquiries not relating to an order
supply@beermetropolis.com – For suppliers to contact us with stock and other info.
The Office Team: Pedro, Elliot, Alex B, Michael, Annie and Alex W
The Drivers: Dougie, Kev and John
Warehouse: Jake

Our phone number: 01332 895088

Our Address: Unit 10 Old Hall Mill, Alfreton Road, Little Eaton, Derby, DE21 5EJ

APPROVED ON THE HMRC ALCOHOL WHOLESALE REGISTRATION SCHEME (AWRS)
AWRS number: XNAW00000100095